Fire Blaze barbers the #1 European Unisex barber shop in Lewisham is predominantly afro Caribbean and African male grooming barbershop, catering for urban haircuts for black men,
We pride ourselves on a clean trendy friendly atmosphere where you can relax while your hair needs are taken care of by a member of our staff who are some of the best professional barbers in London, not just in the south east area.  We are extremely professional attend to you on time and are proficient in meeting your requirement. We welcome all ages and sex whatever Hair style cut you may be looking for, you are in capable hands. We take good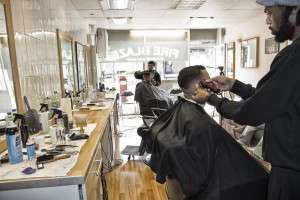 care of you like nobody else giving careful consideration to your genuine overall look. We love what we do with a passion so you are always in a great hand. Our aim is to put a smile on your face when you leave us.
Our shop premise is designed with wood framing, cowhide leather seats, redesigned ones, and entertainment LCD screens. We attempt to break from the gridlock of rivalry that has been now and again an appalling trademark in the industry. We trim, and style hair for basically male customers, however, numerous ladies with shorter hairdos pick to come to our experts barbers as well. Most of our stylists additionally give facial hair upkeep, custom shaves and other men's preparing necessities. The objective of our barbers is to make every customer feel good and calm while their hair is being trimmed or styled. The hairdresser likewise tries to guarantee that the customer is content with his or her haircut, length and shading or his new facial hairdo.
At Fire Blaze Barbers, we do our best to keep a decent cost without compromising on quality. When you examine our costs, it's more than a sensible deal for the remarkable look that you get. Our barbershop for men is similar to a decent propensity – you don`t lose cash and you feel and look great! AtFire Blaze Barbershop, you can get a regular client card. You can utilise this promotional card towards rebates and free hair styles when you revisit.
You can depend on us to provide you with a delightful style. We solicit you at each progression from the trim, and how you need it, we listen and give exhortation afterwards. We know you need to look great and we know how to make you look good. We are mindful of all subtle elements, including head shape, hair structure and texture, face alignment, and complement how you already look.
We provide all kinds of hair services you might like. You get to appreciate getting your most loved hair style; a Classic shave or an old school traditional shave with a Straight Razor, warm foam and a hot towel. We offer Professional men's styles for beard shaping and trimming, haircut and male grooming solutions.  The best part is we ens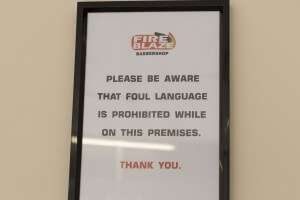 ure you hair styles will keep going for days and still look fresh.  Your time is important to you, so spending somewhat more on the hair style should yield more noteworthy quality look.
If you live in the nearby Lewisham in south east area of London and wondering which is the closest "barber shop near me" then visit Fire Blaze gentleman's Barbershop today and experience for yourself the excellent trendy styles available. We are just down the road on 120 Hither Green Lewisham SE13 6QA where our shop is based.